Open source Storage and Filesystems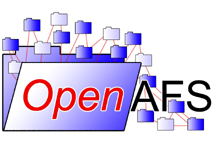 Storage solutions remain an expensive and complex problem for organizations seeking scalability and redundancy on their primary data-warehouse. With SAN based solutions, costs can quickly spiral out of control when one seeks redundancy and scalability. NAS presents similar problems for organizations where scalability is a concern for consolidated storage.
Clustered file system solutions based on centralized as well as distributed architectures on Linux give our clients the freedom of not just scalability and redundancy, but high availability as well. BCL has deployed clustered file system solutions scalable to over 100 Tera Bytes (100,000 Gigabytes) with complete redundancy and integrated high availability. Distributed file system clusters deployed by Emergen offer almost infinite scalability.
Please visit the technologies section to learn more about our expertise
Learn More