What have digital and social media done to your strategy?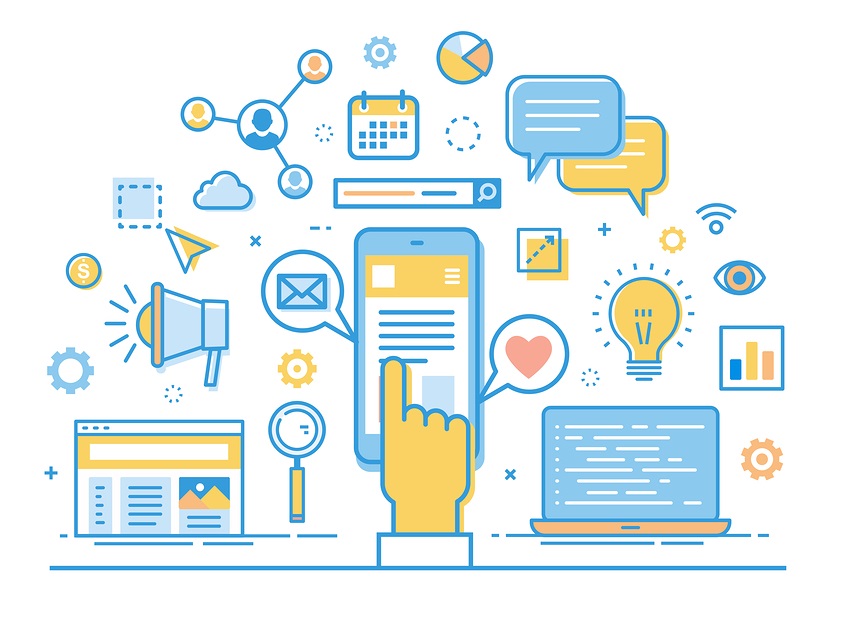 Digital transformation is the integration of latest digital technologies into all areas of a business, fundamentally changing how you operate and deliver value to customers. Digital transformation isn't just a buzzword, It's a strategy-led change in company's processes. With a digital transformation initiative, organizations rethink their day-to-day tasks. In particular, they can consider how the latest innovations intechnology can make their business processes more productive and efficient
Leverage the power of Social Media for Digitial Transformation
Our talented and professional consultants excel in offering consulation to assure return on technology investments of our partnered businesses grows at every step.
What we offer
Search Engine Optimization (SEO)

Our SEO experts can help your make your website Search Engine friendly and get ranked higher
Social Media Marketing

We create and run top-performing social media campaigns that result in increase of audience organically. Our social media marketing services are governed by social marketers to make every brand a successful social media icon.